Create and distribute your own training videos with Typsy
The Typsy library is full of hospitality lessons on a variety of topics, but we understand that sometimes you need training specific to your organization.
With Custom Content, you have two options. You can film and upload your own videos using our DIY service. Or we can give you access to a professional film crew – and you can take your training to the next level.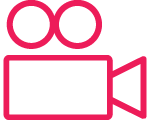 Content as a service
If you choose our Content as a Service option, you can take full advantage of our film production company. That means you can create glossy, Hollywood quality training videos guaranteed to get your staff's attention. You choose the location and the content, and we'll take care of the filming, editing and graphics.
Benefits
Professional videos featuring your own managers
The help of an education expert
Training videos uploaded to your account within 14 days
Pre-negotiated pricing and fast, quality results
CONTACT US FOR MORE INFO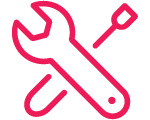 Do it yourself
Prefer to shoot it yourself? No problem! With our Do It Yourself option, you can bust out your smartphone, film whatever you like, and upload it straight onto our platform, to be sent out to your staff immediately. If you've got a Typsy Business, Corporate or Academic account, you can get the Custom Content feature.
Benefits
The freedom to start filming right away
No outsourced video production costs
Use of our platform to distribute the course
Tools to monitor the success of your content
CONTACT US FOR MORE INFO
WHAT CUSTOMERS ARE SAYING
"Content as a service has been wonderful, because it allows me to focus on the things I do best. Being able to have our training recorded, edited, and delivered with consistent quality has been ultra important to us."
Kylie Macumber - Brougham Arms Hotel