The power of online learning: skill up anytime, anywhere
Typsy's online learning approach provides you with instant access to industry skills led by leading hospitality experts from around the world. Every course has been designed to provide you with clear learning outcomes that meet specific industry needs and standards.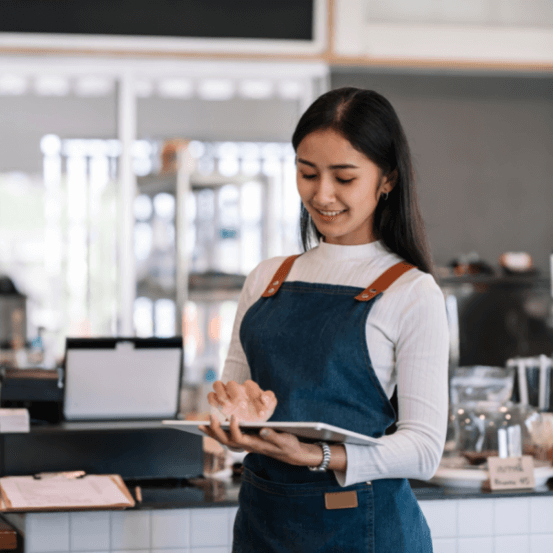 Industry learning, online
We've designed a learning experience that gives you instant access to key industry topics presented by leading hospitality industry experts. Courses are broken into short, bite-sized high-quality video lessons. You can watch on-demand and test your knowledge with quizzes that include the opportunity to try again if an answer is wrong. Every course breaks down a skill into a story that's easy to understand, with helpful tips and downloadable resources along the way.
Typsy courses have been endorsed by the Institute of Hospitality which demonstrates the courses:

adhere to good practice standards in training and training delivery
are relevant to the needs of the industry
meet a wide range of essential criteria relating to quality standards and quality learning outcomes
Visible learning progress
To enhance your learning experience we've made progress visible so you always know what is coming next, where you are in a course, and how far you've come. The progress bar gives you a clear indicator of where you're up to and keeps a record so if you need to leave, you can come back and start right where you left off.
View all your skills with the profile page which provides a summary of your own learning, including your course certificates, skill credits, and partner badges. You can share your profile online or with employers to highlight all your achievements.
Professional development
Typsy has listened to customer feedback and we continue to build our course library around courses you tell us are most needed and relevant to your job role. Each course helps you:
build confidence
enhance your hospitality skills
master your craft
build your credentials
continuously learn anywhere, anytime
cross skill and upskill on-demand