Keep your employees engaged and motivated
Most of your team are directly interacting with customers - from being courteous to smiling, these are important traits that your customers will notice. That's why it is crucial for your business to keep your team engaged, motivated, and supported by providing them with ongoing training.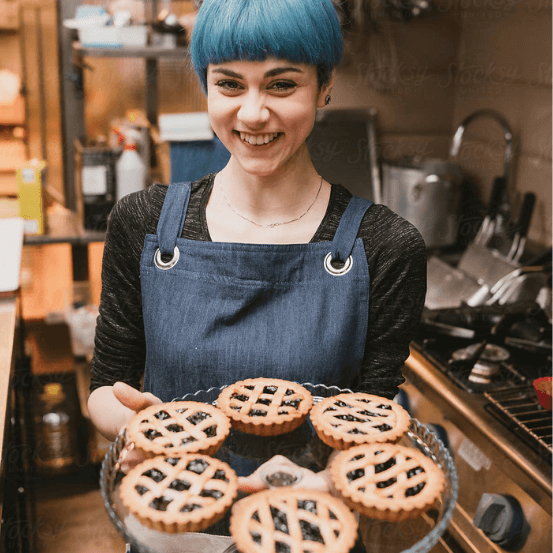 Providing training is one of the best ways to keep your staff engaged
No employee is going to enjoy coming to work if they feel under-appreciated or disengaged. In fact, Company Your Training Edge estimates 70% of employees say that job-related training and development directly influence the employee's decision to stay with a company or not. To thrive and provide excellent customer service, your employees need to know that they have the opportunity to grow and become masters at their jobs. By using Typsy to train your staff members, you allow them to self-discover all things hospitality and learn new skills to add to their professional profile.
Is your customer service the best it could be?
No matter if you have the best coffee in town or the most beautiful hotel view, customer service is everything. It represents your brand image and values: it's basically your signature! Employees that are happy and motivated at work are likely to deliver impeccable customer service rather than those who feel disengaged and not valued. Offering ongoing training to all of your staff members is the key to keeping them motivated. From service, management to food and beverage courses, our online lessons are led by the world's best hospitality instructors that will teach your staff everything they need to know to offer the best customer service possible.
Set up an on-going training plan that will benefit your business and your employees
Offering training opportunities is what makes the difference between your business and your competitors. Giving your employees the opportunity to always learn more by implementing a training plan from day-1 will help increase their engagement and productivity at work and maintain employees' retention.

We have built an online hospitality training platform where you can create a content playlist that aligns with your staff self-interest. Staff members also earn skills credentials to continuously build their professional profile and keep them motivated. Typsy is a great way to provide training content on the go as well as keep track of your employee's achievements.