Destination NSW Sustainability Skills Micro-credentials: Round Two
Destination NSW has partnered with EarthCheck, the world's leading sustainable advisory and scientific benchmarking company for tourism, to fully fund a second round of Sustainability Skills Micro-credentials for NSW visitor economy businesses.
Learn the foundations of sustainability for your business operations to meet changing consumer needs and drive cost savings.

Expressions of interest open Tuesday, 10 October 2023 and for any queries please contact product@dnsw.com.au

Program Overview
The free Sustainability Skills Micro-credentials are practical, accessible, and designed specifically for the visitor economy across three courses: Sustainability 101, Sustainability and your Experience Delivery and Sustainability Management to ultimately help grow your business.
The program will support you to:
Increase operational efficiency and reduce costs
Develop a better understanding of sustainability at home and at work
Build confidence in implementing sustainability actions in your business
Build your business reputation through sustainable action.
The program participation is limited with a maximum of two applicants per business. The courses can be taken at your own pace and offer a flexible learning style. On completion of all three courses, each participant will receive a co-branded certificate from Destination NSW and EarthCheck for the Sustainability Skills Micro-credentials.

Here is what visitor economy businesses are saying about the micro-credentials:
"I thoroughly enjoyed this course. The course gave me a deeper insight and the tools to help me make changes for the greater good for my business and our guest's experience."
"The online learning system was great to be able to watch in my own time around working in a small business."
"Targeted to tourism industry with good examples of how it has been applied."
The Sustainability Skills Micro-credentials is part of the NSW First Program, delivered by Destination NSW to assist businesses across the state to develop, promote and sell great visitor experiences.
Key Dates
Expressions of Interest open 10 October 2023.


For successful applicants
After submitting your EOI, it may take up to one week to obtain your login details and be onboarded.
Program completion
The program completion date is 30 June 2024.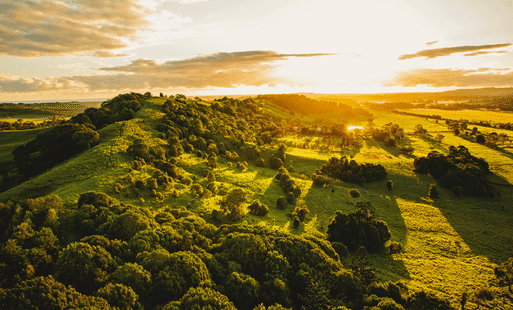 Eligibility
Applicants must be registered and operating in NSW.
Applicants must operate a tour, attraction, bookable experience at cellar doors, breweries, distilleries and farm gates or an accommodation business.
Applicants must have an active NSW ATDW listing under the categories tour, attraction, food and drink or accommodation.
Applicants must articulate how participating in the program will transform their business.
Maximum two applications per business and applications for multiple locations for the same business will not be accepted.
Applications with incorrect or incomplete details will not be considered.
The program is limited (maximum two per business) and will be assessed on a first come, first served basis and best fit to eligibility criteria.
Online Sustainability Skills Micro-credentials delivered by EarthCheck, powered by Typsy.
The process
Expression of Interest (EOI)
Once you have expressed your interest to join the program, EarthCheck will assess your eligibility to join.

Go live
If successful, you will receive an email from EarthCheck and Typsy with your account activation details. Follow the link to enter and activate your account. Participants will receive log in details from 17 October 2023. It may take up to one week to obtain your login details and be onboarded.

Training
Through the program you will have access to all three sustainability courses – Sustainability 101, Sustainable Management and Sustainability and Your Experience Delivery. You will have until 30 June 2024 to complete the courses.

Certificate
On completion of the three courses you will be sent a short feedback form for completion. Once your form has been submitted you will receive your Destination NSW and EarthCheck Certificate of Completion demonstrating your commitment to the program.

FAQs
Your EOI will be assessed against the eligibility criteria, and if successful, EarthCheck and Typsy will send you an email with your account activation details. If there are any issues with your registration, or if all places have been taken, we will contact you directly.
Access to the program will commence on 17 October 2023. If successful, it will take up to one week for applicants to receive an email from EarthCheck and Typsy to activate your account. No email? Check your junk or spam folders. If you still can't find it, then contact training@earthcheck.org.
If your EOI is successful, you will have up to six weeks after receiving your login details to commence the micro-credentials. If you do not commence within this timeframe, you will forfeit your access to the program. You have until 30 June 2024 to complete all three of your training courses.
Each micro-credential takes approximately 60 minutes, comprised of ten lessons (Sustainable Management has 11), the lessons range between 3 and 6 minutes. The total estimated time to complete all three micro-credentials is approximately 3.5 hours, and you can complete them at your own convenience and pace.
Yes, your knowledge will be tested at the end of each course. Once you have passed each course, EarthCheck will be in touch with a feedback form and your certificate.
If an enrolled staff member leaves your business and you would like to replace them with a new staff member, please contact training@earthcheck.org
Before expressing interest, please create an ATDW listing. For more information on how to create a free ATDW listing, here: destinationnsw.com.au/tourism/marketing-opportunities/connect-your-tourism-product/get-connected