How Brougham Arms train staff with venue-specific content on Typsy
The award-winning Brougham Arms Hotel in Bendigo, Australia has been training its staff with Typsy for two years. Recently, they used our Custom Content feature to create a series of training videos specific to the operational needs of the venue.
Kylie Macumber (Operations Manager) looks after operations at the Brougham Arms Hotel. She was recommended Typsy by a friend in the hospitality industry and was drawn in by the expertise of the instructors.

Challenge
The ever-growing Typsy library currently features over 1100 lessons and mentor sessions on a variety of topics. Our instructors are experts in the fields of hospitality business, management, marketing, food and beverage, and customer service.
But while we strive to provide bite-sized, accessible video content for every facet of the hospitality industry, we understand that sometimes our customers need training specific to their organization. That's why we offer Custom Content – a feature that allows you to create and distribute your own training videos with Typsy!
Solution
Kylie started creating training schedules for her staff that focused on wine and beer service, coffee skills and upselling. Like so many in the hospitality industry, Kylie and the management team at Brougham Arms experienced ongoing challenges with staff training. With 40 staff members to look after, finding the time for systematized training was tricky, especially when new members joined the team.
Priding themselves on providing exceptional customer service, the Brougham Arms team sought a solution to their training dilemma and found it in Typsy's Custom Content feature.
Brougham Arms teamed up with Typsy to film training videos that new team members have to watch before starting work at the venue. These videos introduce the new staff to the venue and give an overview of the venue's operational specifics as well as its culture – from how the point of sale system works to the principles that the team strives for.
Following on from this, Brougham Arms filmed videos on specific areas of training, including "Issuing and Redeeming Gift Cards" and "Installing a Keg."
Results
Having pre-recorded training videos has allowed Brougham Arms to create a time-saving, systematized training program. In the future, Kylie would like to expand the venue's library of Custom Content to include back-of-house training as well.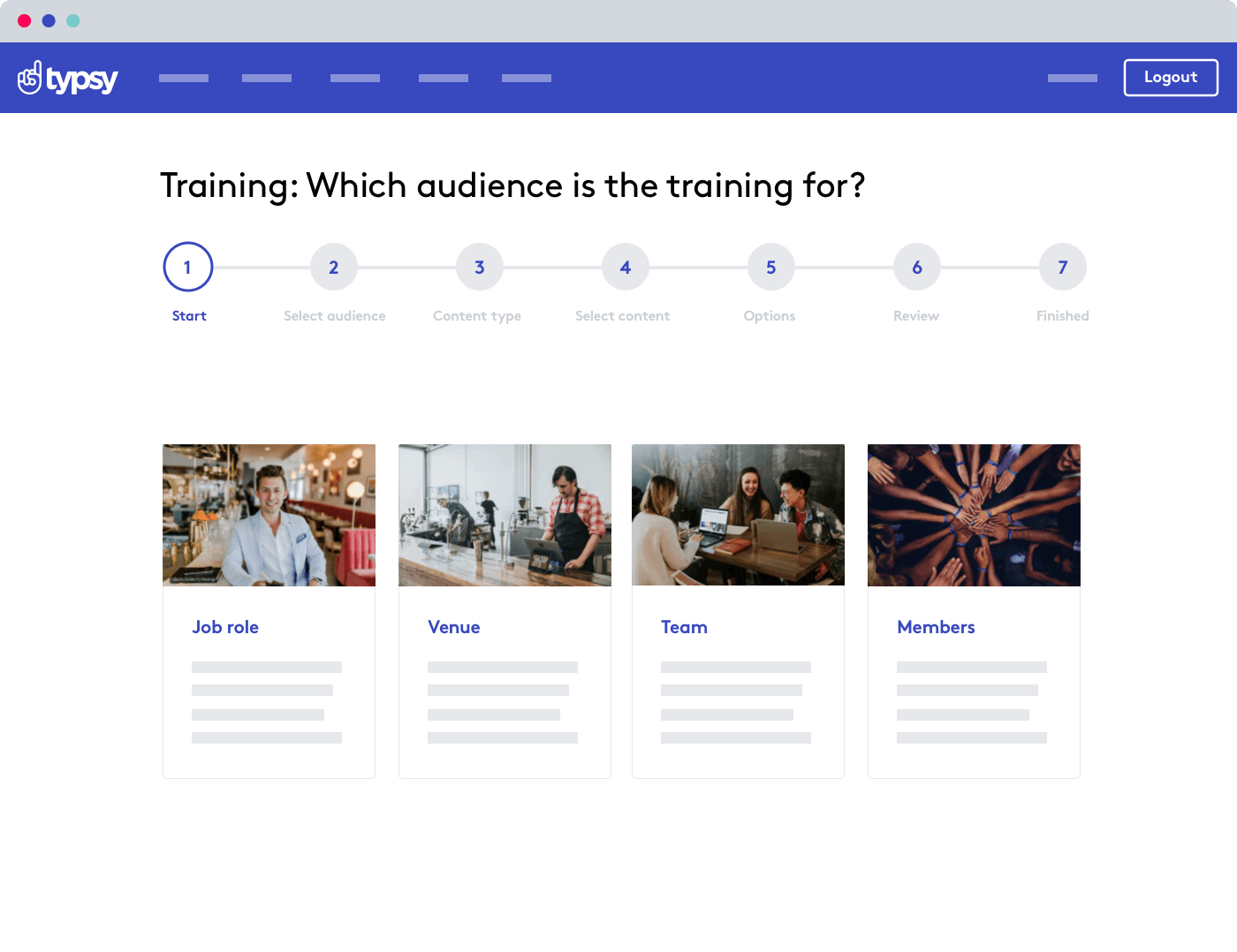 "For us, custom content is about investing in the team. Recording how signature dishes are made so that the chefs don't have to explain it over and over again is great."

Kylie Macumber, Operations Manager

Read about learning solutions for businesses
LEARN MORE