Radisson Hotel Group teams developed skills after watching Typsy hospitality courses online.
Radisson Hotel Group is one of the largest and most dynamic hotel groups, incorporating nine distinctive brands and more than 1,600 hotels in operation and under development worldwide. If you are interested in a career with Radisson Hotel Group, view the Radisson Hotel Group Careers page.

Challenge
Radisson Hotel Group upskills and engages team members at all levels via the Group's Radisson Academy training program. Radisson Hotel Group has a very advanced and sophisticated learning culture that involves team members in all roles across the large international organization.
The Group was looking for new, fun, and engaging content to provide consistent fundamental skills training to all team members, to ensure they deliver memorable moments every day. Team members needed training content that was well produced, with accurate information, and which would blend well with the Group's existing online and offline training program that their entire team could access easily, regardless of location or nationality.
Radisson Hotel Group properties were looking for hospitality and operational training content that enabled global team members to be trained consistently and facilitate the continuous professional development of its team members. They were looking for a solution that was of high production quality with industry experts which would complement their existing, internal Radisson Academy learning and development offering.
In summary, Radisson Hotel Group was looking for training content that was:
Fun and engaging
Available in multi-languages
Consistent
Cost-effective
Online and accessible
Contained a range of categories to upskill and cross-skill
Complement the existing online Radisson Academy training and face-to-face training
Solution
Radisson Hotel Group has partnered with Typsy to support the online learning objectives for its team members since 2019. After a successful pilot and feedback from a selection of hotels, Typsy was then introduced and began rolling out the Typsy learning platform across further Radisson hotels globally to train its teams.
Radisson Hotel Group enlisted Typsy due to its breadth of professional, highly specialized hospitality content, and bite-size, online learning approach. The results spoke for themselves and the teams at Radisson Hotel Group adopted and engaged with Typsy with enthusiasm and ease.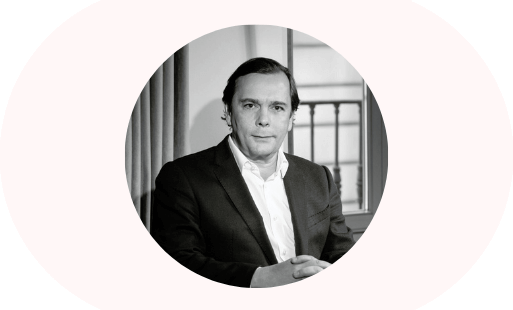 "Throughout the pandemic, the employment landscape became more flexible and team members now need to be more multi-skilled. Typsy supported our hotel teams in acquiring new skills and training on cross-departmental topics. This is a great engagement driver, as it helps team members to develop their skills, both personal and professional."

Federico J. González, CEO of Radisson Hotel Group
Radisson Hotel Group now uses Typsy across most of its hotel portfolio and supports the local hotels from a corporate level by covering the cost of Typsy on behalf of all its hotels in 2021. Going forward, Typsy will become more integrated with the existing Learning Management System, Radisson Academy Online to support day-to-day learning that is immersive.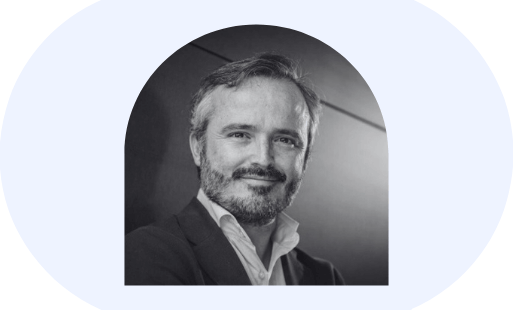 "We have been extremely impressed with the quality and breadth of the content available on Typsy. As a company, we have watched Typsy evolve continuously to provide more value and relevant, fresh content, and features. Typsy is an integral component of the learning offering for Radisson team members now and in the future."

Inigo Capell, EVP, Chief People and Resources Officer
The Typsy Customer Success team works closely with Radisson Hotel Group's Learning & Development teams to determine which lessons from Typsy will blend well and enhance the current training provided by Radisson Hotel Group. All team members are also free to explore the Typsy content on their own and take advantage of Typsy's automated training recommendation engine that serves up training that aligns with each person's goals, based on their current and desired job role.

Results
Radisson Hotel Group team members have received more than 111,000 certificates for completing online courses on Typsy and completed more than 92,000 hours of training. Each Radisson Hotel Group user active on Typsy has completed an average of 11 courses.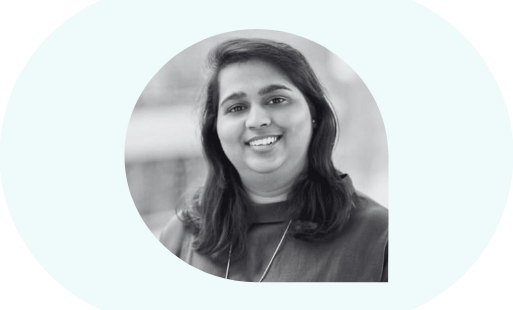 "After extremely successful results, feedback, engagement, and skill improvement were seen in team members across departments and regions, Typsy is now being integrated into different learning initiatives of Radisson Academy's offering. These achievements are the result of collaborating very closely with the Typsy team at each phase of the implementation and developing solutions that meet the Group's needs."

Shwetal Randive, Global Sr. Director, Learning & Development and Employer Branding
The Top 10 courses watched by Radisson Hotel Group team members included service, guest experience, and management courses.
Learning engagement levels increased dramatically which saw an overall positive increase in employee confidence and job satisfaction as seen from the testimonials below.
"Being part of the breakfast team I feel that courses regarding communication and service skills were the most valuable to me with its many practical tips and I feel that it definitely boosted my confidence dealing with clients."

Jane Rattik, Team member, Radisson Blu Hotel Olumpia Tallinn
"I would recommend our team members to use Typsy because it can be very easily accessed from wherever we are and whenever we can. We can go through our laptops, hand phones and PCs. In Typsy we get to learn lots of lessons and courses from different departments such as operational, services, and administration. In hospitality, this is very very useful."

Elvina Blank, Tea member, Radisson Golf & Convention Center Batam
"What I like the most about Typsy it's simple, it's multi-platform friendly so you can open it everywhere in your mobile or in the offices, it's full of good training topics, and you can see the tracking of each team member progress. So, thank-you Typsy!"

Maya (FOM), HOD, Radisson Golf & Convention Center Batam
"Typsy is an online tool offering bite-sized training videos and instant self-assessment, allowing out team to develop and grow their professional skills. It's super easy and accessible too, you simply download the Typsy app onto your smart phone and enrol into the courses. Each course is presented by the worlds best instructors and industry professionals."

Jan Hanak, GM, Radisson Blu Hotel Dubai Deira Creek
"The thing I like the most about Typsy is that I can do training at my workplace, at my home, when I am doing travel, and I can learn many things through it and I don't have to waste extra time on doing physical training."
Santosh Regmi, Team member, Radisson Blu Hotel Olumpia Tallinn
"What I really enjoy about Typsy is that you can study at anyplace you want, anytime you want, and with the subtitles on in the language you like it makes it super easy to absorb information and to provide a perfect service for your clients."

Julia Divonina, Team member, Radisson Blu Hotel Olumpia Tallinn
"Typsy has enabled us to build more confidence. It has improved our interactions with our guests and colleagues. We have acquired the problem solving techniques, we've improved our emotional intelligence, and not to forget, leadership skills. Let's keep getting Typsy!"

Mercy and Hottensia, Team members, Nofa Resort Riyadh, A Radisson Collection Hotel
"I would surely recommend my team members to use Typsy because it's like a private tutor which you can carry anywhere with you and you can learn as per your ease and convenience."

Astha Singh, Team member, Radisson Blu Plaza Delhi Airport
"From the HR perspective, I like Typsy because every employee gets the possibility to learn at their own pace and no one has to wait for the next classroom training. How cool is it that you can explore trainings from a variety of areas?"
Airi Neemre, HR, Radisson Blu Hotel Olumpia Tallinn
"Well I think we have all been through unprecedented times where our hotels have been completely shut and at the point in time our HR and quarantine took this as an opportunity to engage our team members into taking the online learning system of Typsy. It went really well with the team members and when we opened up our team members came completely engaged and well trained."
Ashwani Goela, GM, Radisson Blu Plaza Delhi Airport
"The scale of skills and knowledge opportunities provided by Typsy is quite significant. One must note that they have a wide variety of trainings available online and all of them are practical operational trainings. It is actually empowering to note that we are providing our team members an opportunity to learn new skills and build their credentials."
Neha Rana Dutta, HR, Radisson Blu Plaza Delhi Airport
"Typsy is an amazing online learning resource. It has courses starting from beginner to the expert level and it has highly relevant and modern learning content which has helped our team to learn new skills and enhance their knowledge. The other benefit is the courses have subtitles in different languages which makes the learning very simple and easy for people of all nationalities. So, as they learn and they earn certificates, it boosts their confidence which is very much reflective in our service standards."
Deepti Mahajan, Training Manager, Radisson Blue Hotel Doha
Find out how your teams can train with Typsy too
BOOK DEMO
Keen to talk to someone instantly about getting started?
CHAT NOW
Read about training solutions for hotels
LEARN MORE