First time to Typsy? Play video to see how Typsy provides value to hospitality businesses, then read on to see how to Buy one Give one.
Find out more the Buy one Give one program.
Buy one Give one allows you to Buy One membership for your business and then Give one membership to a social enterprise that supports people and organizations worldwide who are using hospitality as a medium for positive change.
How it works
When you join Typsy, your customer success contact will arrange for a member of a charitable hospitality organisation to be gifted an individual Typsy membership that you have sponsored. Typsy provides the same support as they do for all valued Typsy customers.
The benefit to your organisation is you are giving something back to someone who otherwise may not have the opportunity for education.
We will provide you regular updates of how the person you are sponsoring is progressing and show the difference you have made to their lives. Where possible, we will share a photo of the person you have supported and a thank you note so that your team can also understand the positive impact that you have created.
Contact us today so together we can start making a difference through the Typsy Buy one Give one program. Thank-you for helping make the world a better place!
Case studies
SCARF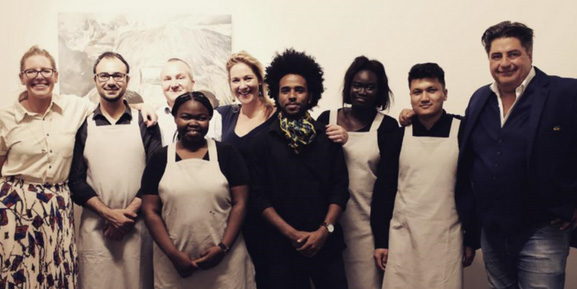 Scarf has been operating since 2010 and was created out of a desire to support young people hungry for hospitality jobs that were facing barriers to getting those jobs or gain the skills to get those opportunities. Scarf brought these keen people and matched them with mentors keen to share knowledge and networks.
Scarf created Scarf Dinners which now pop up at some of Melbourne's most iconic restaurants every season.
Together we help to create amazing dining experiences through providing hospitality skills training to the Scarf community. Young people get hands-on hospitality experience and have unlimited access to the Typsy platform so they can earn certificates and gain skills credits. This gives them great confidence to get real industry jobs. Scarf continues to be a recipe for success but needs continued support from businesses like Typsy.
FREEDOM HUB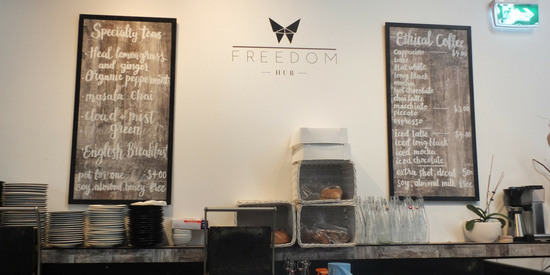 Freedom Hub is a registered charity with a mission to rehabilitate and empower victims of human trafficking and slavery to develop new skills. Typsy provides online hospitality training to the Freedom Hub. They have a cafe in Sydney where one hundred percent of the Cafe profits support survivors of slavery within Australian borders.
Sally Irwin, the founder says "Every Australian should be able to do something about the human trafficking that is happening in our own country. The Freedom Hub creates this opportunity with a marketplace for re-aligned spending. Choosing to enjoy the café; visit our shop; buy ethical products on line, or partner to help a survivor; are now tools you can use to fight this crime. Aligning your spending with your values is choosing to do good on purpose. Alone you can make a difference, but together we can make an impact. That's our philosophy."